How Home Security Can Save You Money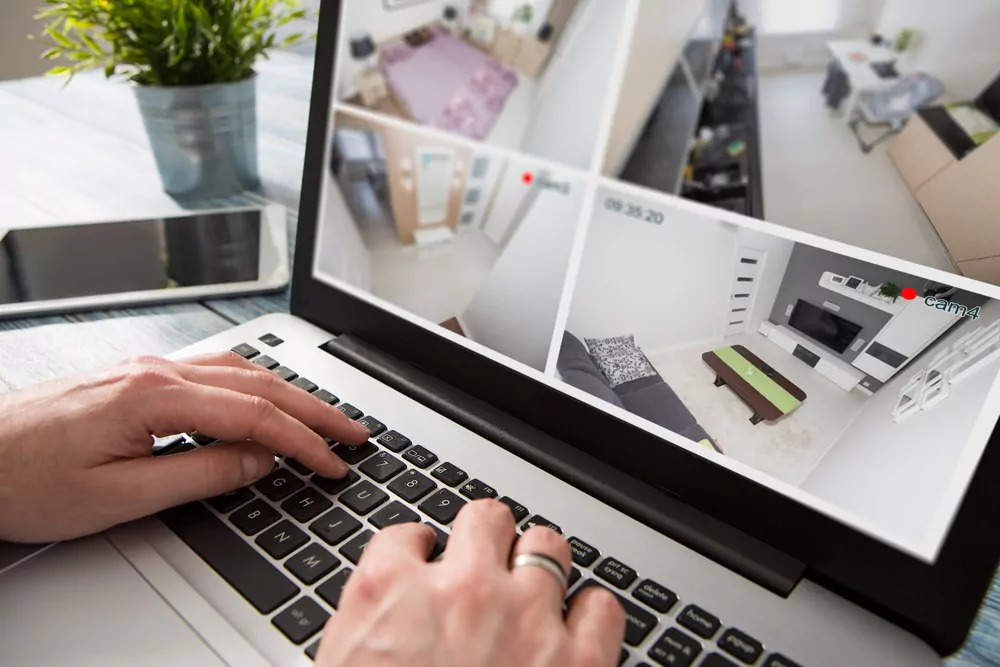 Home security — including locking doors and windows, trimming bushes regularly and getting to know neighbors — can play an invaluable role in reducing crime while saving money.
Consider whether you need a DIY installation with purchased equipment, or one with professional installation and monthly monitoring fees when selecting your security system. When making this choice, keep these factors in mind.
Installation
Home security systems typically consist of sensors that detect when doors and windows are opened and detect motion in a room, along with a central control panel, keypad or touch screen for arming and disarming the system. Some even integrate with smart thermostats or door locks – all providing additional peace of mind against burglaries or environmental disasters while saving you money on insurance premiums. A great home security system will help secure your property against thieves as well as save you money with reduced premiums over time.
Costing of home security systems depends upon their installation type and whether or not it is professional. Professional installations will generally cost more than their DIY counterparts; for an accurate quote it is wise to consult a security expert prior to making any purchasing decisions.
Customer service is also an essential element in choosing a security provider. Seek a company with a proven history of responding promptly and effectively when issues arise; additionally, check whether they offer money-back guarantees or any other customer-friendly policies.
Monitoring
Home security companies may provide professional monitoring around-the-clock, giving homeowners peace of mind knowing someone is keeping tabs on their home at all times, be it while sleeping or away. Furthermore, many insurance companies provide discounts for properties equipped with monitored systems.
When an alarm system detects an intruder or fire, it alerts monitoring center personnel who in turn contact homeowners directly or dispatch authorities if necessary. Some systems can also notify homeowners via smartphone apps.
When researching home security systems, make sure to consult customer reviews from independent sources. Avoid reading reviews from companies with conflicts of interest and industry blogs which often present biased and less objective information than independent reviews can. In addition, ensure the reviewers are true experts – this will provide more of an accurate representation of each company.
Equipment
Though home security systems may seem like an unnecessary luxury, they're actually essential in keeping your family secure. Not only can they deter break-ins but they may even save money on homeowners or renters insurance premiums – the key is conducting sufficient research so as to select an effective system tailored specifically to you and your lifestyle.
Home security systems typically comprise multiple devices that work together to provide protection. This may include a control panel, door and window sensors, motion detectors, high-decibel alarms and professional monitoring services that call the police when the alarm goes off.
Home security companies generally charge monthly fees for their services, in addition to installation/activation fees and taxes/surcharges. Some also provide guarantees and warranties – however it's essential that before signing any contracts it be carefully read through; check that they are licensed, insured and boast good industry credentials as this can greatly influence how successful your security company may be.
Cost
When researching home security companies, it's essential to carefully compare costs. Each provider offers different pricing structures; some even rent equipment instead of selling it outright and thus lower upfront costs but higher monthly fees.
Hardwired or wireless systems will have different costs associated with them, with the latter typically costing anywhere from $800 to $1,600 to install professionally and usually requiring drilling holes into walls for cable placement and running them along a path through them. While hardwired systems are harder for thieves to break into than their wireless counterparts, burglars still may cut the wires.
Additional equipment, like glass-break sensors, smoke and carbon monoxide detectors and flood lights can increase the cost of an alarm system significantly. Customers should always ask for a detailed breakdown of all costs included in their plan from their security provider; additionally, consider whether their local community requires permits and fees that might increase upfront costs for installation of alarms systems.